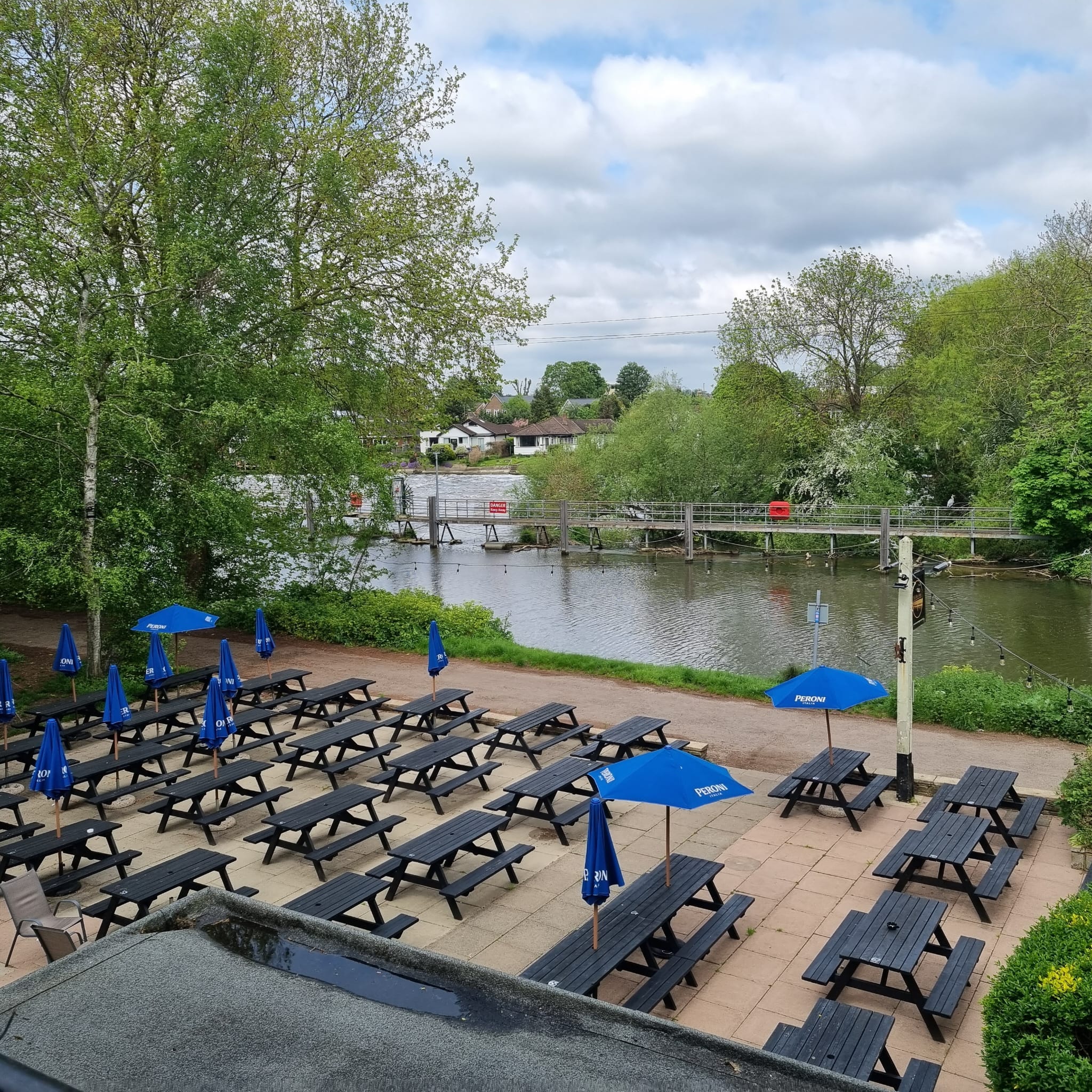 About the Weir Hotel & Pub
Built circa 1830, The Weir was built to service passengers travelling on the Thames Cargo barges and was one of several pubs about a day's travel from Canary Wharf. The New Inn as it was originally named was bustling during its heyday. A classic Victorian pub with all its nooks and crannies, a crackling fire in the winter and a welcoming sun trap in the summer,
Open from 12pm everyday, The Weir Hotel sits on the banks of the River Thames, with grand views from our large riverside garden. Located directly on the Thames Pathway a perfect place for dog walkers, cyclists, mariners and families.
Focusing on traditional Pub Food, our Kitchen is open all day and boasts a variety of dishes to suit all occasions. 
Hosting 6 en-suite, dog-friendly rooms our hotel boasts 3 balcony rooms that look out over the river, ample parking and 24-hour private access.
 Only a short drive to London with many local attractions on the doorstep. A three-mile stroll down the towpath sees you to the magnificent gates of Hampton Court Palace. The Weir is the perfect place to eat, drink, peacefully sleep and slowly watch the day go by.
Weir Dog-Friendly!
Our staff are all dog mad just like us, so expect a very warm welcome with healthy biscuits behind the bar and a general fuss.
Which is why we are dog-friendly inside and out, as well as in our hotel.
All we ask is for dogs to be kept on their leads,
(being by the towpath means there's a lot of puppy traffic and some dogs might not be as happy around other pups as yours is!)
We look forward to welcoming you and your pooch soon.